Overhung Pumps
Between Bearing Pumps
Vertically Suspended Pumps
Friendship link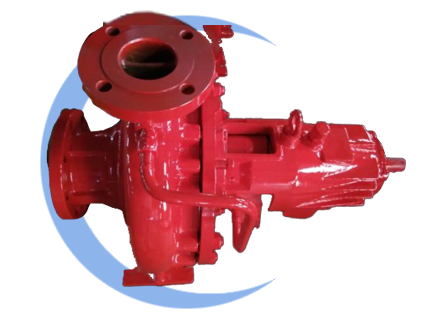 OH1 Series SCB Pumps
Single stage Horizontal Process Pump.
For chemical industry, industrial, general service, power plants and other applications.
The SCB line is designed to meet and exceed the ANSI B73.1 specification. The SCB pumps, are designed with
advanced concept to ensure the reliable actual operation, the widest application range and the easiest maintenance.
STRUCTURE CHARACTERISTICS

Single stage, single suction horizontal centrifugal pump.
Radially split casing with flanged connections
End suction and Top discharge
Closed impeller
Clock-wise rotation (viewed from coupling end).
Foot mounted.
Oil lubricated.
Quick delivery program.
PERFORMANCE PARAMETERS

Capacity up to 1,150 m³/h(5,000 U.S. gpm).
Head up to 235 m (770 ft).
Discharge flange nominal size 1'' to 8''.
Maximum Working Pressure 26 bar (375 psig).
Temperature -45 to 315 ºC (-50 to 600 ºF).
DESIGN FEATURES

ANSI std. B-73-1 (OH1).
Back Pull-out design for ease of maintenance, allows for removal of pump assembly without disturbing casing flange connections.
Both packing seals and all types of single or double mechanical seals can be installed.
Closed coupling guard assembly available.
Options for high and low temperatures available.

APPLICATIONS

Power generation
Chemical / Petrochemical
Oil & gas
Water treatment
Pipeline
Steel industry
Automotive
Agriculture
Tank farm
Pulp and paper
Paper stock
Semiconductor
Pharmaceuticals
Textile
Mining
General Industries