Overhung Pumps
Between Bearing Pumps
Vertically Suspended Pumps
Friendship link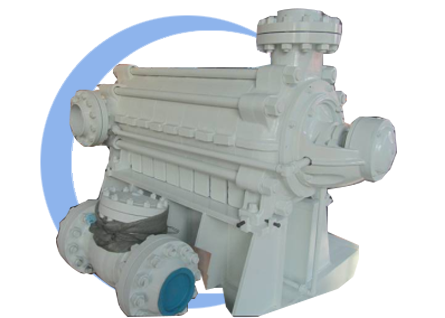 BB4 Series MSH/HD/DG Pumps
Multi-stage, Single-suction Ring-section horizontal pump
For hydrocarbons, chemical solutions, water, sea water and other applications.
Applications:

Auxiliary Services (power), Boiler Feed, Auxiliary (chemical), Ground Water Development and Irrigation, Agriculture, Boiler Feed (pulp and paper)
Industries:

Chemical Processing, General Industries, Water Resources, Pulp and Paper, Power Generation
Separate cast diffusers and channel rings are investment cast for optimum efficiency and repeatability of hydraulic performance.
DESIGN FEATURES

Impellers are individually balanced to optimize performance.
Center-line Mounted, Self-Venting Casing avoids distortion due to thermal expansion.
Discharge and Suction Heads are designed for the maximum allowable working pressure.
Balance dics or optional balance drum is available to suit the application.
Running clearances are serrated to reduce drum leakage and optimize efficiency.
Carbon Steel Bearing Housing is flanged to the pump casing and provides enough space for mechanical seals according to API 682.
PERFORMANCE PARAMETERS

Flow up to 300 m3/h (1320 gpm)
Head up to 1200 m (3940 ft)
Pressure up to 150 bar (2175 psi)
Temperature from -50°C (-58°F) to 200°C (400°F)