Overhung Pumps
Between Bearing Pumps
Vertically Suspended Pumps
Friendship link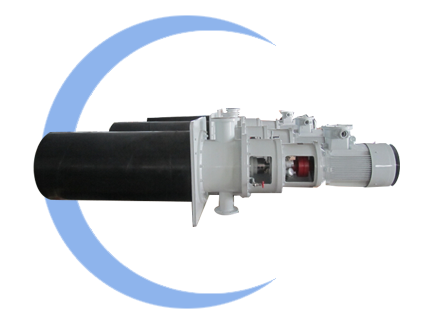 VS6 Series TDY Pumps
Vertical Barrel Pump. For condensate, power plants, municipal, hydrocarbons, pipeline and refineries.
TDY is a vertical process pump of the "double casing" type as defined by API-610. By changing stages in the low and medium specific speed design range, TDY provides outstanding efficiency and low cost operation in high head applications. The special first stage allows operation with extremely low NPSH requirements while running at optimum speed. Exclusive hydraulic and mechanical features provide continuing reliability with optimum performance.
CHARACTERISTICS

Over 200 vertical TDY pump hydraulics can be used for construction.

Integral fabricated column support bearings.
Single or Double Suction first stage.

Single Stage or Multistage available.

Suction nozzles are available either above or beneath the pump foundation.

PERFORMANCE PARAMETERS



Capacity 100 to 1,600 m³/h (7,000 U.S. gpm).

Head up to 1,494 m (4,900 ft).

Maximum Pressure 140 bar (2,020 psi).

Temperature -195 to 565 ºC (-320 to 1,050ºF).
DESIGN FEATURES



Construction according to API 610 latest edition (VS6 type).

Fabrications manufactured using ASME.
Fabrications designed in accordance with PED (Pressure Equipment Directive) and national standards when required.

Wide range of hydraulic designs to suit all applications.

Choice of bearings and mechanical seals.

Pump mounted thrust bearing when required.
APPLICATIONS



Petrochemical Plants.

Power Plants.

Municipal.

Hydrocarbons.

Pipeline.

Refineries.

Offshore Technology.

Gas processing Plants