News

Products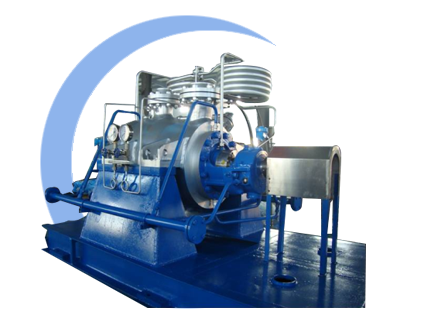 Multi-stage,horizontal,barrel casing pump.
For hydrocarbons, chemical solutions, water, sea water and other applications.
The pumps of the DMR model are heavy-duty, high pressure, multi-stage centrifugal process pumps for arduous conditions reviling in process-technological applications.
The pumps meet the stringent specifications of API Standard 610 latest edition and reflect many years of our experience in the design, manufacture, quality assurance and operation of process and decoking pumps under heavy duty conditions.
STRUCTURE CHARACTERISTICS

Radially split, horizontal multi-stage centrifugal pump.
Center-line mounted.
Barrel casing.
First stage Single / Double suction, enclosed impeller.
Axial thrust compensation by balance drum or opposite impeller groups.
Top-Top nozzle arrangement.
Materials of construction per API 610. Other materials on request.
OPERATING PARAMETERS



Capacity up to 2,000 m³/h (8,806 U.S. gpm).
Head up to 4,572 m (15,000 ft).
Discharge flange size 2' to 12'.
Maximum Pressure 420 bar (6,000 psig).
Temperature 450 ºC (850 ºF).
DESIGN FEATURES

Heavy duty process design according to API 610 latest edition (BB5 type).
API type BB5

pump

.
Ring oil lubrication. Other methods of lubrication available.
Cartridge pull out design available.
Sleeve / Tilt Pad bearings available.
Different nozzle arrangements available.
Fan cooling available.
Special design for decoking services available.
Low NPSH double suction design available for first stage impeller.
APPLICATIONS

Hydrocarbons.
Chemical Solutions.
Water.
Sea Water.
Decoking Jet service.
Charge Pumps.
More info....