Overhung Pumps
Between Bearing Pumps
Vertically Suspended Pumps
Friendship link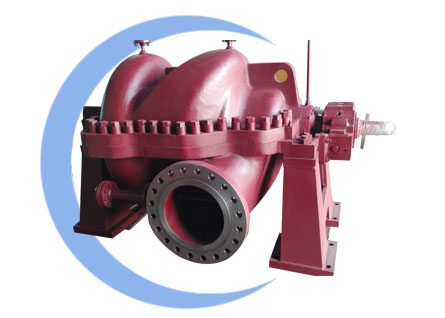 BB1 Series DSH Pumps (Two Stages)
Horizontal Split Case Pump Single Stage.
For fire services, cooling towers, municipal, oil process, petrochemical, sugar industry, paper industry, pipeline, power plants and other applications.
TThe DSH pump is a heavy-duty process pump of our Industrial Line mainly for high pressure applications.
STRUCTURE CHARACTERISTICS
Two stage horizontal centrifugal pumps, double volute.
High efficiency hydraulic design.
Horizontally split casing, side-side nozzle arrangement.
Enclosed impeller.
Counter clockwise rotation viewed from coupling end.

PERFORMANCE PARAMETERS

Capacity up to 454 m³/h (2,000 U.S. gpm).
Head up to 670 m (2,200 ft).
Maximum Pressure 51 bar (740 psi).
Temperature up to 121 ºC (250 ºF).

DESIGN FEATURES
Oil lubricated bearings.
Flanged connections.
Stuffing box allows for packing or mechanical seal.
APPLICATIONS

High Pressure Applications (Boiler Feed, Petrochemical, Chemical, Industrial).
Power Plants.