Overhung Pumps
Between Bearing Pumps
Vertically Suspended Pumps
Friendship link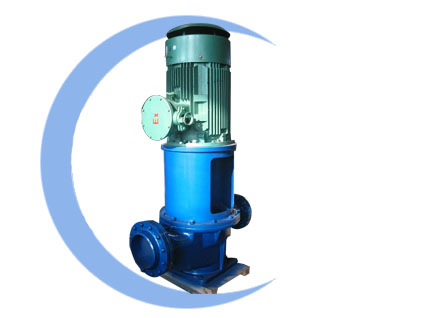 OH4 Series VSS Pumps
Vertical In-line Process Pump(Rigid Coupling).
For Fire Service, Air Conditioning Systems, Condensed Water, Ice Water, Service Water, Sea Water and Building Water Supply Systems.

These pumps are designed to make the maintenance of the unit easier in every possible way, reducing down time and maintenance costs, and also ensuring prolonged life.
CHARACTERISTICS



The design of coupling simplifies maintenance and allows an easy access to the removal of mechanical seal without disconnecting the pump or removing the motor.
Suction and discharge flange in common center line.
Designed for working with pressures up to 275 psi Fully enclosed, balanced, one-piece casting Impeller design.
Coupling Guard for protection during operation.

OPERATING PARAMETERS



Capacity up to 2,271 m³/h (10,000 U.S. GPM).
Head up to 200 m (656 ft).
Pressure up to 19 bar (275 PSI).
Temperature 45 to 150°C (-50 to 300 °F).

APPLICATIONS



Chemical
Petrochemical, Petroleum
Fiber
Pulp and Paper
Pharmaceutical Fats and Oils
Fabrication
Utility
Fire Service
Air Conditioning Systems
Ice, sea water and Condensed Water
Building Water Supply Systems
Other Applications