Overhung Pumps
Between Bearing Pumps
Vertically Suspended Pumps
Friendship link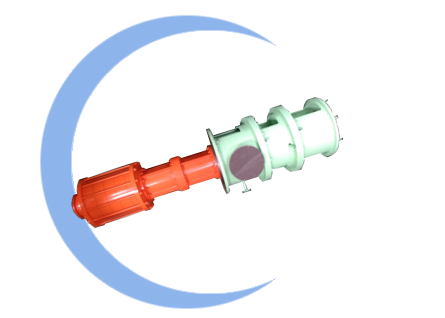 VS1 Series MF Pumps
Vertical long shaft pump.
For deep well & irrigation, sumps, condensate, fire service, municipal, industrial and other applications.

MF pumps are normally designed to operate in wells or sumps. There are two types of structure, the bowl type and ring section type. The bowl assembly consists primarily of a suction case or bell, one or more pump bowls, and a discharge case. Ring section type of long shaft pump consists of multistage and diffusers, mainly for low capacity and high head applications. The number of stages (bowls) employed is determined by the head requirements of the installation. The pump bowl assembly is positioned in the sump or well at a depth to provide the proper submergence.
STRUCTURE CHARACTERISTICS



Multi-stage vertical centrifugal pumps with bowl type vaned casing or diffuser type casing.

Semi-Open / enclosed impellers.

Double suction first stage impeller available for ultra low NPSHR applications.

Counter clockwise rotation viewed from coupling end.

Basket or Conical strainer according to pump requirements.

Fabrications according to API-610 latest edition available upon request.
OPERATING PARAMETERS



Capacity up to 13,636 m³/h (60,000 U.S. gpm).

Head up to 762 m (2,500 ft).

Maximum Pressure 74 bar (1,080 psi).

Temperature 0 to 121 ºC (32 to 250 ºF).
DESIGN FEATURES



API 610 latest edition construction available (VS1 type)

Product or Oil lubricated.

Epoxy coated bowls.

APPLICATIONS



Deep well

Irrigation

Sumps

Condensate

Can pump requirements

Fire Service

Municipal

Industrial.